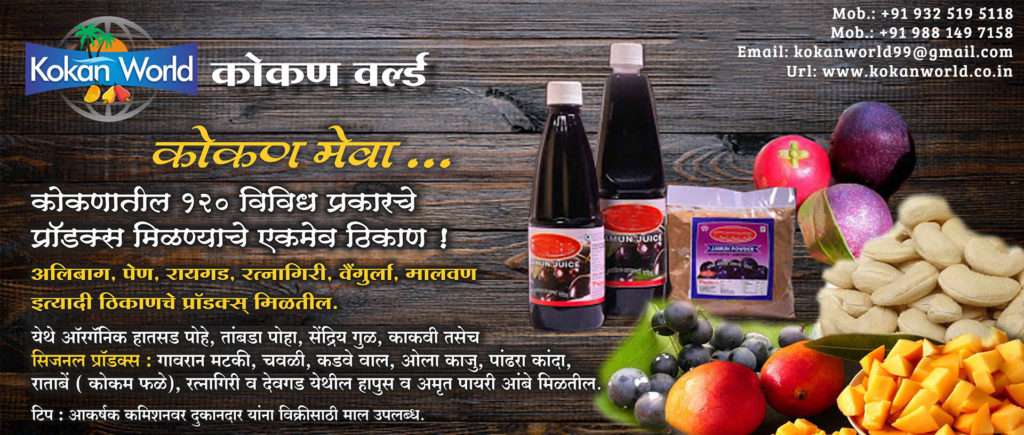 Kokan is just not a part of India, with it's nature and delicacies it's the crown of Maharashtra
In India and abroad Kokan is equal to alphanso , Kokan World is a successful attempt to bring about
Other Wealth of delicacies belonging to this rich area. It is a very long list , how ever to give you a few example we have the purest of Kokan which is highly beneficial acidity and medical benefits
We have numerous products to keep the taste of alphanso lingering in your mind for an entire year Jackfruit from Konkan is also loved by customers in our various products.
We feel extremely proud to be part of this rich industry for more than a decade. for the people who are not able to explore konkan in this pandemic situation , we are happy bring kokan to you
This a well appreciated project is initiated by Mr and Mrs Purohit. Their origin and family in Kokan is beneficial to insure authentic and pure products. This has also resulted in to over whelming response from India and abroad.