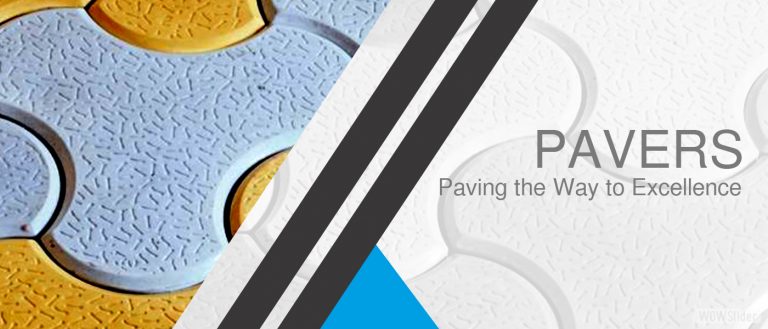 Established in 1994, Innovative Pavers is one of the leading manufacturers of interlocking concrete paving blocks. It is part of the Morbi Group, which was the first company to introduce the concept of paving blocks in Pune. As one of the largest manufacturers of paving blocks, its annual production capacity is 2 million sq.ft. Today, it offers a wide variety of paving blocks, regular as well as designer in three
categories:
­ ▣ Interlocking Concrete Paving Blocks
­ ▣ Designer Paving Blocks
­ ▣ Designer Floor Tiles
Inspired by Nature:
What makes Innovative Pavers the leading choice of architects and developers is the unique range of its products. Inspired by nature s timeless colours and patterns, every tile and block offers unmatched visual delight. On top of it, the products are rustic and cobble finished and are shot blasted to add premium value to them. Every year the company brings fresh patterns and innovative designs providing more options for customisation to its clients.
Assured Quality:
To deliver unmatched quality with finesse, Innovative paving blocks are manufactured using the best quality of raw material as per the IS standards. The products undergo strict tests to ascertain compressive strength, water absorption and abrasion.