Creating the RIGHT Image for your Company
Ninad Web Tech Designs ALL of our websites with you, the client, in mind. Our team work very closely with you to make sure the look and feel of your website exceeds your expectations.
We work hard to create a fast-loading, professional website that meets your objectives and is easy to read and navigate.
We design our websites to be both user friendly and goal oriented. Our solutions are based on a thorough understanding of end-user needs and user friendliness is often enhanced by the clarity of a website's goals.
We deliver results by understanding the needs of your business & its customers and develop effective solutions that will meet your budget and your timescale.
Our websites are always custom designed to client specifications; we do not use any off the shelf or third party templates.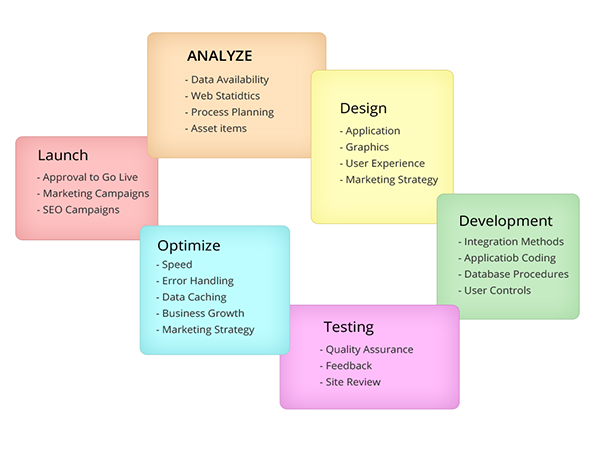 A well-balanced website is what we aim for with the following qualities in mind:
Effective general layout

Efficient use of space

User friendly navigation

Compatible Color theme

Productive user interactivity
Development Strategies:
Tableless Full CSS design
Web 2.0 design implementation, in line with current design trend and industry standards
Use of JavaScript frameworks
Elegant use of Flash when appropriate
Rationality of screen density, effective information presentation and directional sense
Cross Browser Support for IE, Mozilla, Opera, FireFox, Netscape, Safari and others
Intuitive navigation system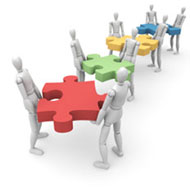 Redesigning & Redevelopment Of Website
Any website that has been online for over two years should be looking at a changed a lot Even over the last few year, thing that looking good than don't now. In the process of making your website Dynamic, We can redesign & Redevelop your website so that it is visually pleasing and look modern.
Easy to manage website inde pependently
Mobile technology used
Easier to frequently update the content
Keeps website up to data & with latest content
New content bring people back to the site and helps in the site and helps in the search engines
Gives your website new look & feel
Easy navigational website with Advance functions
Website Redesign, Maintenance and Support
As websites get older the code used, can sometimes be outdated, a redesign of a website for functional reasons can update all the code to make the site much more accessible. if your website is not accessible and usable to everyone then you need your website redesigned so that it is. You could be missing out on huge amounts of traffic because your website doesn't allow certain people to view it at all or as easily as they need. Redesigning for performance. If your website getting the traffic but you as of yet are not receiving many sales for your products or services? If your answer is yes then you will not necessarily need more traffic but better conversion techniques. We can redesign your website so that your products and services will start to sell themselves; we will manipulate your website visually as well as some of website content to increase your conversion rate and sales. Any website that has been online for over two years should be looking at a change, the tastes of website users have changed a lot even over the last few years, things that looked good then don't now. We can redesign your website so that it is visually pleasing and modern. Without consistent and regular upgrade in technology, website becomes nothing more than a static brochure which can not match to your organization's current expectations & requirement from your website. We are specializes in converting static web sites to database based web sites Our team of Web developers and creative Designers work closely to upgrade technology used in your website.
Our redesigning expertise includes
Upgrading your website from static to dynamic
Giving Your website new look & feel
Integrating new internet marketing tools in the website
Upgrading the technology used in your website
Adding new functionality, contents & easy navigation